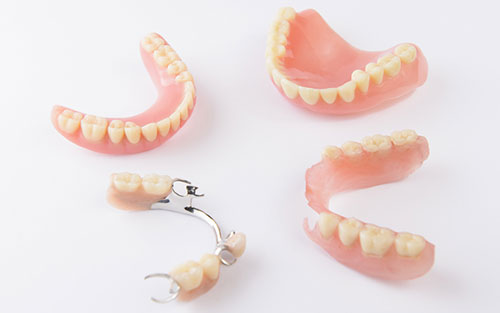 When your natural teeth are lost due to decay, periodontal disease or traumatic accident, a removable denture can replace your missing teeth and smile. A denture can be both a permanent and a temporary solution to replace one or more teeth.
Dentures are usually made of a gum coloured acrylic that support replacement teeth made of acrylic or porcelain. Various metals are often also used in combination with the acrylic resin bases.
Here at Belsize we can create new complete or partial dentures. We can also fix, reline and duplicate your existing dentures.