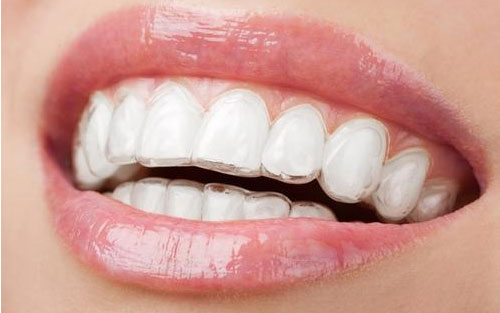 Invisalign® is the revolutionary, undetectable alternative to traditional metal braces. Rather than using brackets and wires that are bulky and uncomfortable, Invisalign® utilizes durable, custom-fitted, clear plastic aligners to guide your teeth into their proper position.
These aligners are worn at all times throughout the course of your treatment, except when you eat or drink. Every two weeks, you'll receive new aligners that will continue to gradually shift your teeth into position.
Though you'll wear the aligners just as long as you'd wear traditional braces, they are much more convenient and comfortable. No one will realize you're undergoing an orthodontic treatment but you.