Periodontal (Gum) Treatment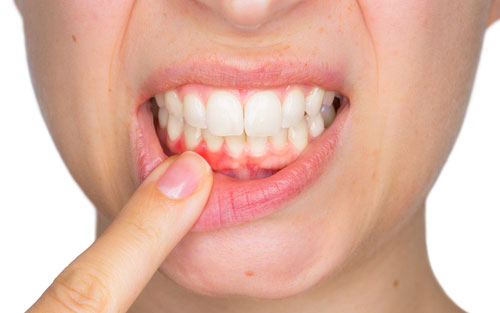 Periodontology (periodontics) is an area of dentistry specialising in the supporting structures of the teeth and the diseases that affect them. Examples of diseases a Periodontist would treat include Gum Disease and Gingivitis.
Periodontal treatment includes:
Treatment of Gingivitis (inflamed or bleeding gums)
Treatment of periodontal disease (disease affecting gum tissue and underlying bone)
Gum disease treatment around implants – Peri-implantitis
Correction of uneven gum line (crown lengthening)
Cosmetic gum graft to correct gum shrinkage
Treatment of bad breath (halitosis)
Dental Implant Treatment
What are the signs of gum disease?
The signs and symptoms are variable but may include the following:
Bleeding on tooth brushing.
Red, swollen and possible tender gums
Persistent bad breath
Gums that have pulled away from the teeth (pocketing)
Receding gums (getting long in the teeth)
Loose teeth or teeth that have changed position
Pus or discharge around the gums
A change in the way the teeth bite together.
Periodontic disease can prove challenging to resolve for non-specialist dentists and hygienists, particularly in its advanced state. We have registered specialists in the field of periodontics who are able to deal with the most complex cases. Wherever possible, they will also work with our hygienists to give our patients maximum flexibility in their treatment